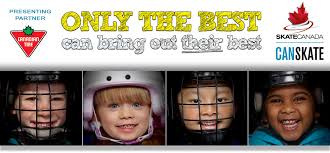 Welcome Program Assistants
PA Responsibilities
SET UP
Off Ice & On Ice Warm up Organize supplies for station 1 (Lobby end circuit)
Off Ice Warm up to start at 9:00 Saturday 5:00 Tuesday in skates. Go into dressing rooms a few minutes before to make sure all skaters are with you. If they don't all have skates on yet just tell them to come and join you as soon as they do. Use the warm up list I prepared to go throught the activities. As soon as this is complete, remove your guards and step onto the ice. At 9:05 Saturday 5:05 Tuesday music will start and skaters can get on to the ice. Direct them to begin skating around the perimeter. They should all be on by the time the actual choreography of the warm up begins.
Set up fast track pylons, re-arrange fast track pylons in time for group activity, collect fast track pylons from skaters at the door at end of session, set up a simple Pre-CanSkate circuit Organize supplies for station 2 (Centre Ice Circuit)
We will begin on ice set up at 8:55 Saturday 4:55 Tuesday. You should be there and ready with pylons, a basket with Pre-CanSkate circuit supplies and markers and ready to go at this time. When you are finished this, check with Wanda or Melanie if we need help to finish our circuit, if not check with PA's setting up fast track circuit if they need help setting up their circuit. If no on ice help is needed, you may get off the ice and assist in gathering skaters for the off ice warm up and do warm up with them.
Organize supplies for and set up a FUN zone circuit. (Zamboni end circuit)
We will begin on ice set up at 8:55 Saturday 4:55 Tuesday. You should be there and ready to go on at that time with all the supplies you want for your circuit in your basket. Remember this circuit is meant to be FUN, FUN, FUN! Use the circuit card to have a basic layout and add additional skills. You should use as many props and toys as possible. You can incorporate a simple game into your circuit. You are free to change the order of skills on the circuit to suit your idea. Work together to come up with ideas
ALL PA'S
If all the set up is done at all stations, join in to the warm up with PA's and skaters. Assist skaters who need help, or assist with the Pre-CanSkate group. At no time during the session should PA's be standing or skating around chatting with each other. If you are unsure what to do, ask a coach.
PA schedule January 9- February 27
PA SCHEDULE
Jan-09
Jan-23
Jan-30
Feb-06
Feb-13
Feb-20
Feb-27
Madison MacDonald
1R
1R
1R
1R
1R
1R
1R
Lauren Yanch
S4
S4
S4
S4
S4
S4
S4
Kaitlin Cooper
3F
3F
3F
3F
3F
3F
3F
Jenna Isenor
2B
2B
2B
2B
2B
2B
2B
Chloe Atienza
FG
FG
FG
FG
FG
FG
FG
Sydney Parkinson
4O
4O
4O
4O
4O
4O
4O
Michael Andrews